Cherish memories from your wedding day forever with my wedding bouquet preservation service.  Rather than throw away your wedding flowers, I can transform them into a framed work of art.
The process is simple -  send me your flowers through the post as soon as possible after the wedding, wait 6-10 weeks for the flowers to press naturally in my traditional flower presses and we can then discuss how you would like me to display your flowers. I can recreate the wedding bouquet or display your flowers in modern collage or abstract styles.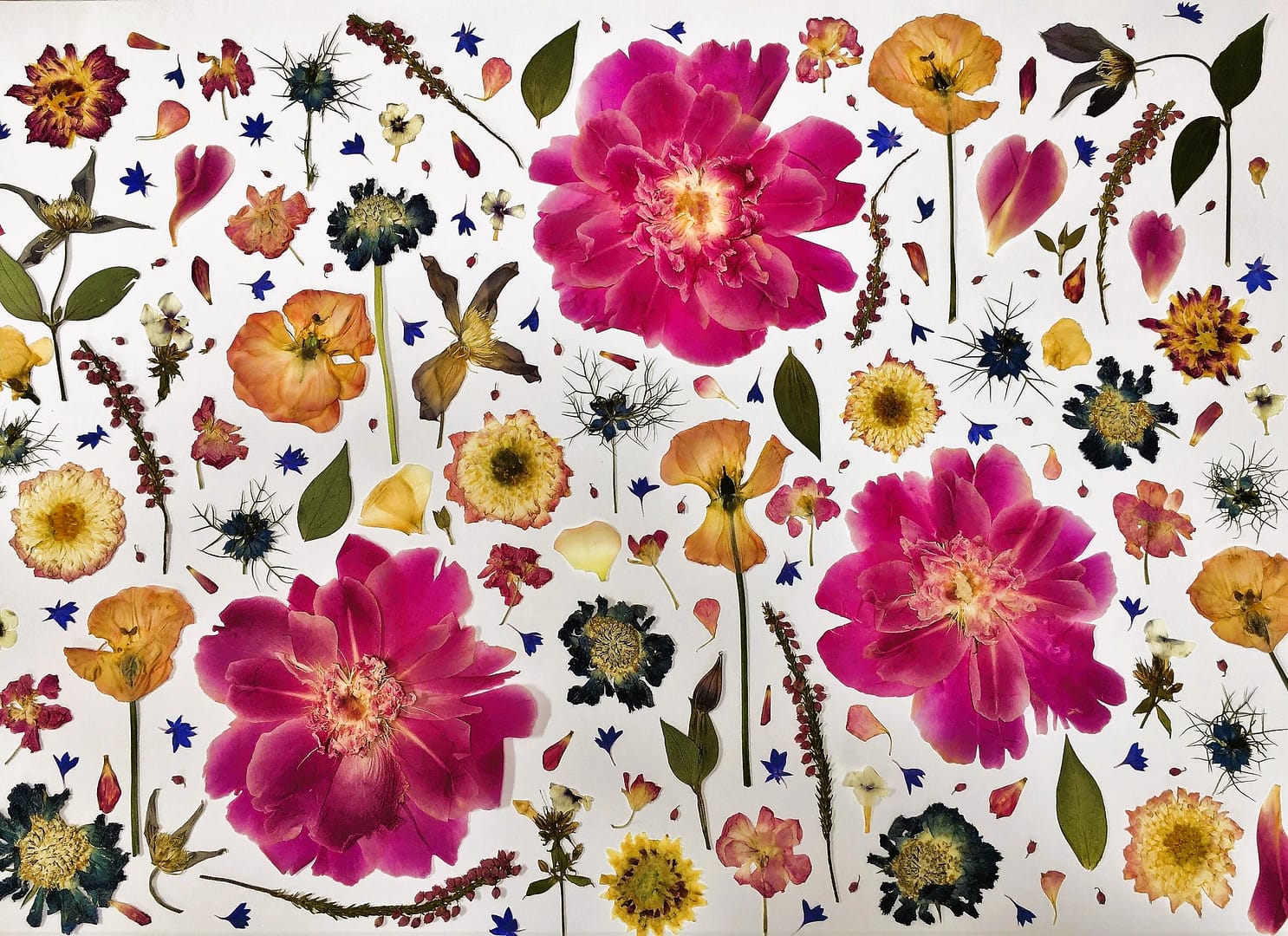 How to book
Simply contact me with your wedding date before purchasing this item so that I can confirm that I have availability.  I am limited in the number of wedding bouquets that I can press each week but I will always endeavour to fit you in so don't worry if you feel you might have left it too late!
I will take an initial payment of £50 to secure your space.
The remaining balance will depend on your choice of frame (see below). I will invoice the remaining balance once your flowers are fully pressed and ready for use, typically 6-8 weeks after the wedding.
Please note that you will need to pay the cost of sending the flowers to me by Royal Mail or Parcelforce Next Day Delivery.
I receive bouquets from all over the UK and, if you follow my detailed packing instructions, your flowers will reach me in the best possible condition. You will need to send the bouquet as soon as possible after your big day, e.g. on Monday morning if your wedding is on a Saturday. It may be helpful to delegate this task to a member of the wedding party and to have the packaging materials ready in advance.
Wedding Bouquet Preservation - Frame Variations & Pricing visit the Gallery to see examples of pressed wedding bouquets.
Square wooden frame (small) - available in light oak, black or white; 12 in x 12 in (30.5 cm x 30.5 cm) £240 incl. deposit
Square wooden frame (large) - available in light oak, black or white; 16 in x 16 in (40.6 x 40.6 cm) £260 incl. deposit
Rectangular A3 wooden frame - available in light oak, black or white; A3 size (42 cm x 29.7 cm) £260 incl. deposit
Rectangular A2 wooden frame - available in black, white or natural; 59 cm x 46 cm (A2 size). Please note that due to the size of this frame, high quality perspex is used instead of glass £325 incl. deposit